When Hope House initially began over 20 years ago, our aim was to provide support specifically to the mothers living with HIV by providing daycare and social services.
As Hope House expanded, our clientele has grown to include the entire HIV community, and our social services reach both men and women alike. However, we continue to strive to support mothers as they work toward a healthy, stable life for themselves and their families.
Elizabeth, one of ours mothers who has been a client at Hope House for many years, offered to share about her journey to Hope House and the impact Hope House had had upon her and her family.
"I found out I was HIV positive in August of 2002. I had no clue what Hope House was and had never heard of it. I found out I was pregnant with my son, Isaiah in December of 2007. I was shocked. It was the furthest thing from my mind. I went to the doctor's and they did a pregnancy test. I waited for the doctor for a long time. The doctor came in finally and told me I was pregnant. I said "what?" I was completely and totally surprised. I honestly had thought I couldn't have kids. I talked to my nurses and the Medplex and they set us up with social workers from LeBonheur. Those social workers did the referral for Hope House.
"Isaiah came to Hope House when he was 7 months old. I was so fortunate – I loved the infant teacher (Ms. Rita), who was also a nurse. I used to spend hours talking to her, it didn't feel like a daycare. I didn't know about everything Hope house had to offer, I just thought it was a daycare. I was nervous because you hear horror stories about daycares. But knowing that my child was with other kids his age and had a great teacher made me feel so good. Isaiah stayed at Hope House through preschool and is now doing great. He has consistently been on Honor Roll or the Principal's list. I am so proud!"
"Knowing

that

my

child

was

with

other

kids

his

age

and

had

a

great

teacher

made

me

feel

so

good!

It

is

a

blessing

on

a

blessing."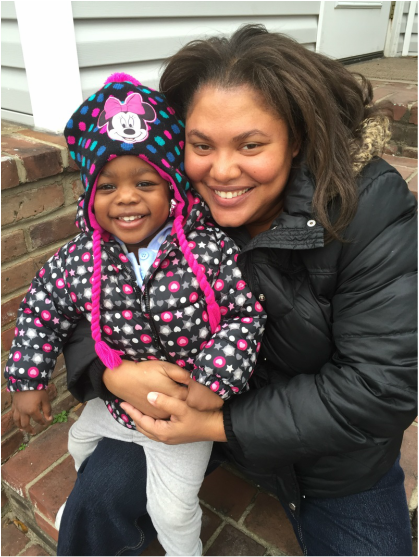 "My daughter, Ella, was born in 2014, I found out I was pregnant at work. I was working nights at FedEx in the summer. I was dizzy and nauseous. I knew automatically I would want Ella to come to Hope House. The prices people charge for daycare are impossible. How can people still pay their bills and pay for somebody to keep their child? So, for Hope House to be income based is a blessing on top of a blessing. When I had Ella, my mom was sick, and was later diagnosed with cancer It was a difficult time, but Hope House helped me to take care of my mom and my daughter.
Hope house has helped me financially so much. I have struggled to find a job, so daycare assistance while I was looking for a job was a huge help. Also, I know it may sound silly, but you have no idea what a blessing the Christmas adoption is. It really helps because I remember Christmas as a child, and I want my kids to have that same experience. I couldn't pull that off without Hope House. For a mother to be able to see her children open gifts and enjoy Christmas day is so special.
Personally, the women's exercise group is a level of accountability for me, because I've had many attempts of exercising that have failed. I always start out good and stick to what I say, but I only stay strong for maybe a month. The group helps because I'm held accountable, since I was one of the ones who helped start it I need to be there. My time with the women's group is really relaxing. It's nice to have women that you can talk to and say whatever you need to say and know it's not going to be repeated. A lot of those ladies I would consider my friends. There is a sense of family with them."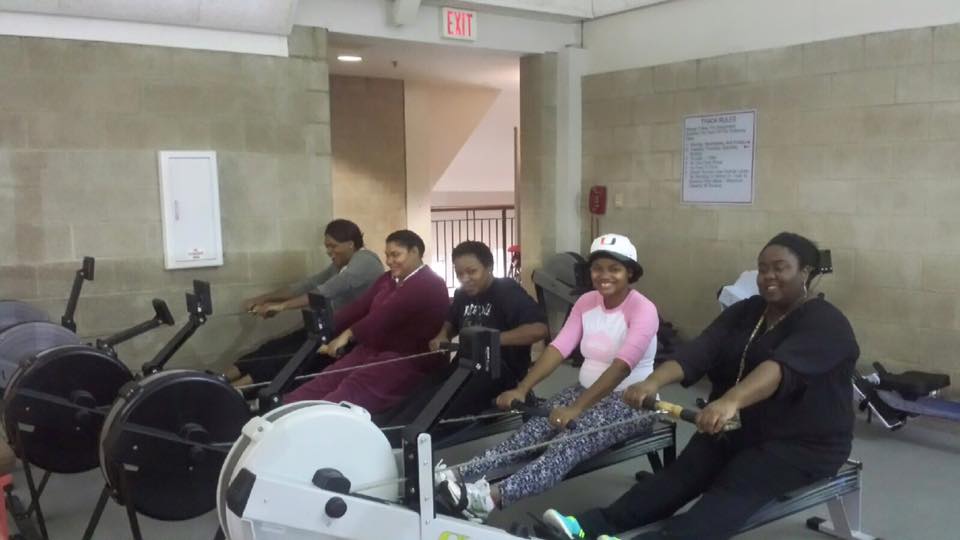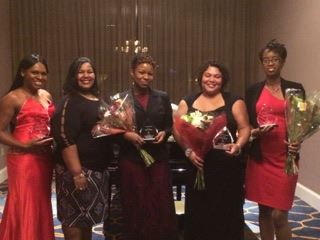 A sense of family. A safe place for little ones. A continual support system. This is what we try to provide for all of our moms at Hope House. We are so proud of Elizabeth as she continues in her journey. She is currently pursuing becoming a Peer Advocate in the HIV community while she continues to be a fantastic mom and friend.