My
Experience
as
a
Hope
House
Intern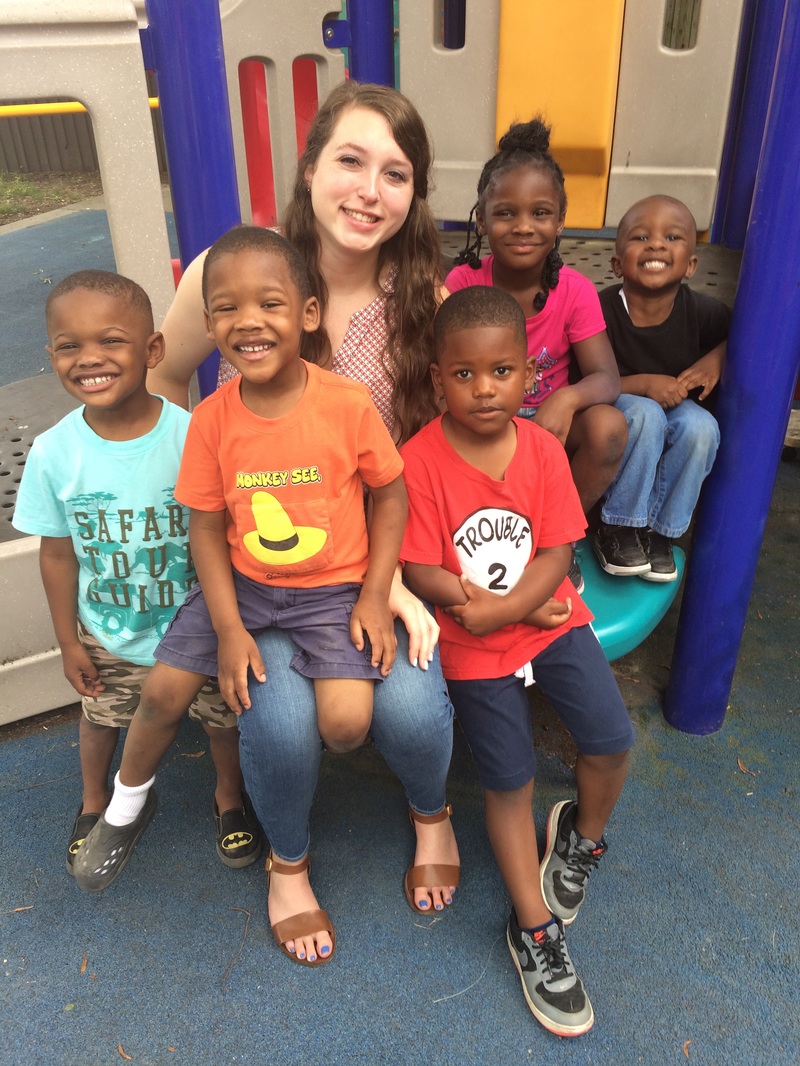 This summer I had the opportunity to participate in the Summer Service Fellowship at Rhodes College. Sixteen students were chosen to spend our time doing service all around Memphis at various nonprofits.
I chose Hope House as my site because of my passion for education and my love for children. I learned so much from the teachers and staff at Hope House and have an enormous amount of respect for the time and dedication that they put in to ensure that the children and their families are safe, happy, and comfortable.
All of my time at Hope House was spent in the preschool helping Ms. Cheryl and Ms. Sonia run summer camp. Every morning I was greeted with warm smiles and excitement from the campers. Although I have only known the kids for a few months, they made an impression on my life and taught me so much about myself. They helped me develop an authoritative voice and gave me the chance to escape the busy world of technology and chaos, take a step back, and use my imagination.
For the first half of summer camp, our theme was "Under the Sea". Every day we would do a new craft to tie in with our theme. Some of my favorite memories from this summer were reading books such as "Rainbow Fish" to the kids and watching them use their imaginations to create their own rainbow fish and other sea creatures. These activities helped foster creativity as well as improve their reading and motor skills. A few of my other favorite moments at camp were on fieldtrips when I saw the younger children experience a movie at the theater or a trip to the splash park for the first time. Watching the excitement in their eyes was so amazing.
The children at Hope House have captured my heart and I am so excited to come back as a volunteer and see all of the progress they have made. On my last day, we had a little party for the children going off to kindergarten. I am very confident that the teachers at Hope House as well as the staff have prepared the kids fully for their new schools. For instance, through the summer reading program, the child that won read 24 books this summer! Hope House challenges the kids and helps them use creativity to see that the sky is their limit!
The teachers and staff at Hope House are amongst the most caring and dedicated people I have ever met and I am so lucky to have been welcomed to the Hope House family. Amongst the many trials that these children are faced with in their daily lives, Hope House remains a constant blessing.