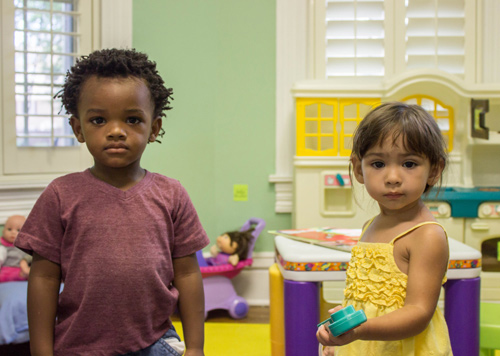 Hope House's preschool program began in 1995 as a three-day a week program to better serve our children and prepare them for success in kindergarten.
Our preschool became a Shelby County School Community Partner in 2014 and is also NAEYC (National Association for the Education of Young Children) accredited.
We offer preschool services to 20 children, ages 3-5 years old. We have one classroom with 2 team teachers. Our teachers all have an associate degree or higher in early childhood education or an education-related field.

Hours of Operation
The preschool is open Monday through Friday from 7:45 a.m. until 3:30 p.m. Children must be dropped off by 9:00 a.m.

Referrals/Admission
If you are interested in having your child attend our preschool you must go through the Shelby County Schools admission process.
Please see the Shelby County Schools' website to find out more information about how to have your child screened for preschool and classroom options. http://www.scsk12.org/prek/?PID=804