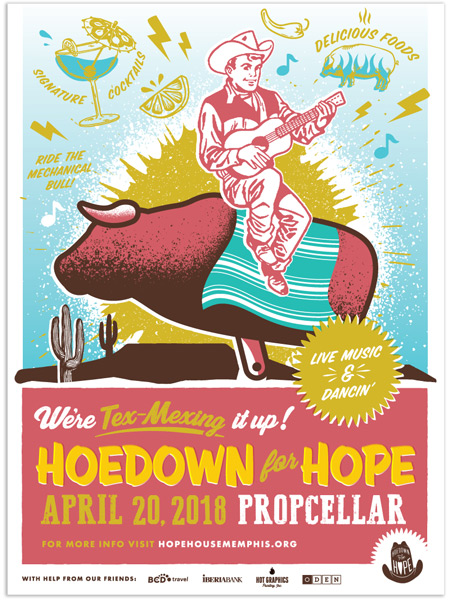 Hoedown For Hope
Friday, April 20, 2018
6:30 p.m. – VIP Cocktail Hour
7:30 – 10:30 p.m.
Propcellar
Tickets are available now, click here to purchase.

For more information about being a sponsor please contact Lenox Warren at lwarren@hopehousememphis.org or (901) 272-2702 ext. 216
Sponsorships are still available for the mechanical bull, valet, band and silent auction!
Check out more on our Facebook event page.